soin réparateur, shampoings aromathérapie
ScentSeas skincare
beautiful hair for your needs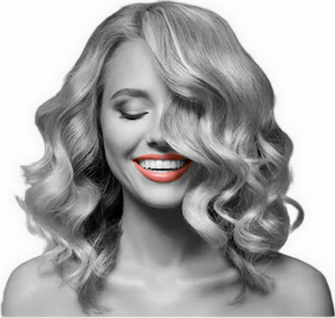 pacific legend, sérum capillaire aux 25 huiles 100% naturel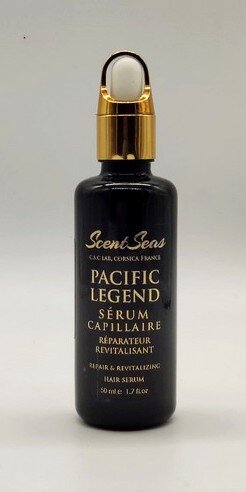 Serum capillaire Pacific Legend
hair serum composed with 25 oils no silicone
deep treatment from scalp to tip of hair
Add
Pacific Legend precious alchemy of 25 rare oils and essences from the islands
for the most demanding hair
. restores and maintains hydration

• avoids and smooths the splits
						• softens coarse, very dry or very curly hair
						• stimulates hair growth from the root
						• excellent beard oil
						• strengthens and prevents the hair from thinning
						• prevents breakage, facilitates detangling
						• makes the hair soft and shiny
						• fights dandruff and itching
						• revives the micro-circulation of the scalp
						• soothing, non-greasy, does not weigh down,
						• silicone free, 100% natural, leave on serum
apply a few drops of serum to medium length hair on wet or dry hair.
Rub the serum between your palms to warm it, then distribute it evenly over the middle part and especially the ends of the hair. Be careful not to use too much serum as this can make your hair oily and heavy.
for shiny, silky hair and a healthy scalp

 for very dry or damaged hair, with oily tendency, the serum will rebalance the PH of the scalp;

leaves the hair intensely nourished, repaired, sublimated, the hair fiber as restored. 

Infinitely soft and shiny, hair regain its suppleness
To have a styling effect, sheathed and smoother lengths and an easier detangling, it is necessary to use a conditioner after using most shampoos.
						The hair serum is usually used by people with dry, damaged, wavy or curly hair of medium to long length. 
						Another way to use the serum is to apply on wet hair. If you plan to apply only the serum to style your hair, you can skip this step
leave-in repair hair cream
leave-in hair care cream
100 % naturel, 3,38 floz
Add
ULTRA NUTRITIVE hair care cream

restorative, shine, suppleness
Directions for use: on dry or wet hair after our shampoo,
take 

the equivalent of 

a nut and 

spread

 over the entire hair.

Apply on the scalp if itching.

On oily hair apply as a mask the d

ay before your shampoo 
to rebalance the sebum.
This structuring and smoothing treatment, particularly 
rich in nutrients, is ideal for restoring vitality and tone to 
tired, very dry, devitalized hair; hair 

is easy to comb, regains 
volume, shine.

 
Anti-fall action, intense and repairing 

hydration after sun
cérat réparateur à l'immortelle
C
é
RAT IMMORTELLE organic COLD CREAM
immortelle repair cold cream
formulated exclusively with natural ingredients, the results are immediate: intense hydration, regeneration, skin repair, healing, soothing, relief of symptoms related to dermatoses, brings softness, revived circulation and lighter legs for atopic and sensitive skin
It is an oil in water emulsion: a cold cream

 

suitable for the most sensitive, irritated, dry and atopic skins
Cérat immortelle, cold cream 100 % natural
launching price face body hair 3,38 floz
Add
legende, repair dry multi fonction oil
new formula, enriched with macadamia

anti-inflammatory, relieves tired joints, circulatory tonic, soothes and repairs the most sensitive skin,                        
100% natural, combines immortelle, sesame, olive, sweet almond and macadamia oils to fight against dryness and rosacea
spray anytime during the day and evening to suit your needs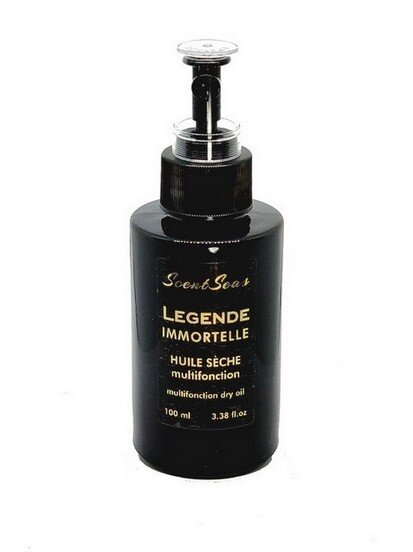 Legende, immortelle dry multifunction oil
face body and hair 100 ml/ 3.38 floz

Add
Elixir green Myrtle
astringent, tired and dull skin, 1,69 floz
Add
élixir Myrte
green myrtle elixir
tones revitalizes
soothes
anti-wrinkle, astringent, toning




nourishing, emollient, soothing




anti-inflammatory after sunburn




soothes dermatoses, fights acne




revitalizing dull, tired, dull skin




oily, dry skin, acts against bruising




very penetrating (no greasy film)




hair care any type of hair




protective and anti-dehydrating, contains a natural sunscreen




clementine,

non-photosensitizing,




antibacterial, anti-viral, decongestant,




soothes the skin and the mind,




acts actively against the secretion of sebum
pour une application optimale, le matin et/ou le soir,
prélever deux à quatre gouttes, appliquez sur l'ensemble du visage, pour finir par le contour des yeux.
Le myrte (en eau florale) convient très bien pour les yeux fatigués et irrités